University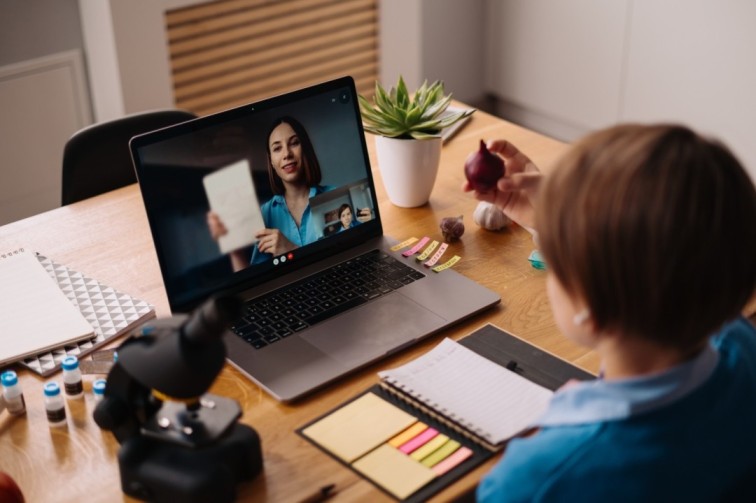 Why Online Schooling?
This age of digitalization has introduced a paradigmatic shift in pedagogy with new and better instructional choices like online schooling, homeschooling, and hybrid formats. Many stakeholders believe that the pandemic has proved traditional schooling mode obsolete. And flexible educational choices (like homeschooling or virtual learning etc.) are now helping students to make up for learning losses. Most of these options are already a part of mainstream education. But the one that stands out as the most popular choice is online schooling.
It is estimated that online learning will be the FIRST CHOICE of many students even after the return of normalcy in traditional institutions. And parents too have realized that virtual education is way more convenient and effective than regular schooling or homeschooling.
This article will cover some prominent reasons why online schooling is better than traditional schooling and homeschooling.
Let's begin!
1. Preparing for the Digital Future
In recent times, formalized schooling options are already replaced by better alternatives that utilize the power of technology to enhance learning. Eminent agencies preempt a bigger transformation of the educational landscape with more virtual spaces and modern schooling options in the future. The World Economic Forum states that the transformation of education in the upcoming two decades will boost learning opportunities outside the school. With this radical change, traditional schooling will completely take a back seat.
In the years to come, the dominance of cutting-edge technology, and virtual spaces will serve the needs of students (like the personalization of content and self-paced learning). The actual face of the digital future is unthinkable for many of us. However, by choosing online schooling we can help our younger generations to better skill sets such as the 4C's of the 21st century and advanced digital skills. In other words, virtual learning is ideal to empower students to thrive in the complex and rapidly changing diverse world.
2. Superior Educational Experience
Google's report, 'Future of the Classroom Emerging Trends in K12 Education' highlights some astonishing facts about the advantages of digitalization in education to improve teaching and learning.
Here's a look at some of the key findings of this report:
82% of the US teachers agreed that technology in the classroom can improve career readiness in students.
69% of the teachers believed that technology can be used effectively to support any subject.
8 out of 10 teachers (from New Zealand) acknowledged the fact that digital technologies have a positive impact on student achievement.
A similar report states that the use of artificial intelligence is a great support for teachers to identify learning difficulties in students. These mechanisms are effective to plan remedial action. And it enhances the student achievement through timely and accurate diagnosis.
3. Creative Learning and Better Retention
Evidence supports that online instructions are suitable for most students. As of Nov'2021, 41% of students in the USA found virtual instructions better than regular classroom learning, and 38% of the students found it about the same as traditional learning.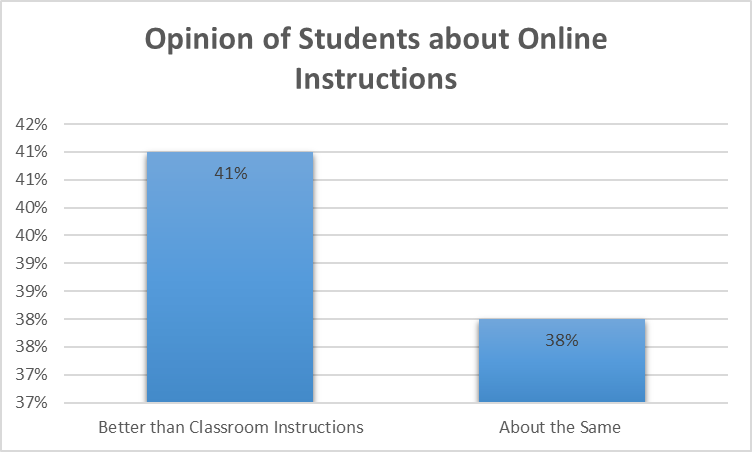 Virtual schooling platforms have a bank of creative resources that promote multisensory learning. Videos, animations, presentations, quizzes, puzzles, texts, and worksheets create extensive learning opportunities outside the mundane chalk-and-talk methods. These features of online education help in student engagement. In addition, these new ways of learning also improve student retention (25 to 60% more material).
4. Minimal Costs
Switching to virtual schooling also helps students to save costs like housing (away from the home location), class material, and transportation, etc. In the USA, renters end up spending as high as 30% of their income on housing costs. And the cost of school supplies is almost around $100 on average. For transportation again one needs to spend around $1118. But with virtual education, all this can be minimized to a great extent. One-time investments like a laptop, a stable internet connection, and enrolling in an accredited online school can break the cost barriers considerably. And the real advantage is that the student need not compromise on the quality of education despite the cost-effectiveness of the medium.
5. Customized Learning and Exploring Interests
Unlike a traditional school, digital schooling allows students to be the masters of their own learning. They can increase or shorten the time duration of any topic. And focus on the areas/topics/concepts that need more attention. This new mode of schooling also helps them to explore varied course options. Students can identify their interests. And they can choose from a wide array of courses to prepare themselves as per their individual career aspirations. Online schooling is designed to support each student's academic journey individually. No two students are expected to learn the same content in the same duration. And eventually, this format also promotes mastery learning that further supports them during the study of disciplines (at the next level of education).
The customizable nature of this medium allows the student to move to the next level only after reaching the predefined benchmark. This helps struggling students to learn better. And the gifted ones can always move ahead more quickly.
6. Positive Effects for Parents
Another reason why online schooling is better than traditional is the relief that it offers for parents. They can be worry-free about their child's safety, and spend more quality time with their kid/kids at home. Top educational institutions that offer online formats also have a trained teaching faculty to conduct online classes (synchronous). This fills the gaps in the self-learning duration (asynchronous). And parents need not worry about managing their child while the teacher takes charge of the students virtually. While this mode of schooling reduces the burden on parents, it is also reliable to supervise and track the student's learning progress. Parents get ample opportunities to interact with online teachers through virtual parent-teacher meetings. In addition, they are also empowered to gauge their child's progress through the advanced monitoring mechanisms inbuilt within the learning platform (Online Learning Management System).
Concluding Words
The world around us is highly virtual. And it is not difficult to preempt the dominance of technology across all major spheres of life in the times to come. Online schooling is no more an unknown concept. Several stakeholders and students are already shaping up their academic lives with this new normal. And many more are preparing to join the online learning movement in the years to come!
Thanks for Reading!