University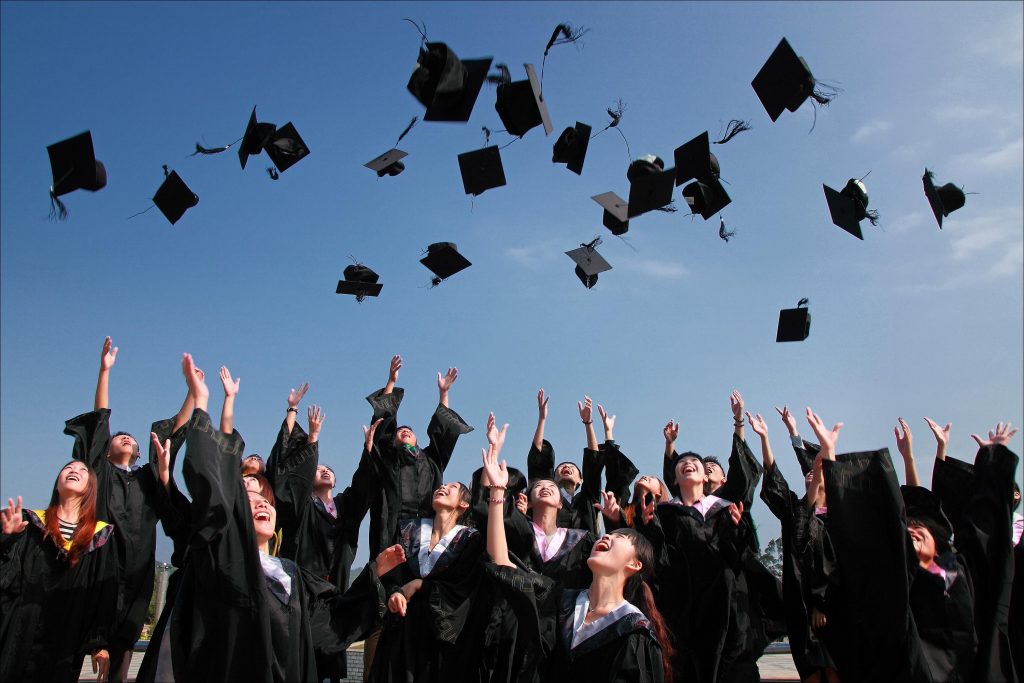 A Standard of Educational Excellence- Stanford online high school
Way back in 2006, Stanford online high school was founded at Stanford University.
Since then this part of 'Stanford University' has left no stones unturned to create unique learning opportunities.
Innovative pedagogies at this virtual platform challenged the age-old teaching methods of brick-and-mortar institutions. Therefore, becoming a successful alternative to traditional schooling.
This platform also proudly holds the title of being the 'first independent high school' in the USA.
Unmatched educational experience at SOHS:
Prominent accrediting agency, 'Western Association of Schools and Colleges' (WASC) has accredited this online high school.
As a mark of educational excellence, this online high school provides university-level communication at the school level.
As a result, it helps in bridging the gap between postsecondary education and school education.
This remarkable institution also believes in the inculcation of practical new-age high order thinking skills. Students who pass out from SOHS are critical thinkers and possess a greater skill for problem-solving.
Instructor support at SOHS is also a pillar of support for the students.
Highly qualified instructors raise the bar of teaching and learning and present a model for other educational institutions.
Stanford online courses offerings:
Stanford virtual school has something in store for every learner; carefully planned flexible online programs are available for gifted students, pre-college student strata, and curious learners.
Broadly, SOHS offers online education for grades 7th to 12th.
Enrolment is offered in a single course, part-time and full-time options.
Its full-time enrolment option has an added advantage of college counseling.
Also, its course selection policies are highly transparent and self-explanatory in nature.
Guidance and Support System:
SOHS believes in the handholding for its students at every step. Therefore, it has the feasibility of academic and non-academic counseling/guidance.
Students can seek advice related to their academic goals and can also discuss their emotional issues.
For every domain of the human personality students at SOHS need not look outside for help. Support is readily available within the virtual campus of the school as per their needs and abilities of the student.
The panel of support advisors at SOHS also helps the students to select courses and track their progress to ensure that they thrive academically.
Additional counselor support also helps in the holistic development of the young learners.
Exposure for Students:
Students at SOHS are given several chances to be vocal and interactive.
Student-driven assemblies, clubs, meet-ups provide opportunities to collaborate with others.
Extracurricular activities at SOHS such as in-person events and gatherings are also brilliant opportunities for social development and peer interaction.
Another feather in the cap:
Stanford online high school has also received additional accreditation from the California Association of Independent Schools (CAIS).
What makes SOHS different from its competitors?
A highly supportive study environment at SOHS supports the development of the student's cognition at another level.
Being a visionary online platform, SOHS enshrines the values of 'Lifelong learning' acknowledged by other prominent agencies of the world.
Learning environment and special opportunities:
Stanford's online curriculum is known for its exceptional standard which prepares the students for today's dynamic learning environment.
Apart from academic excellence this virtual school also believes in challenging the mental faculties of the students to bring out the best in them.
Students at Stanford do not hesitate in taking risks and possess highly developed analytical reasoning power.
Apart from the academic opportunities, online events organized by SOHS are excellent opportunities for the students to come together.
Further, it also celebrates the accomplishments of the students in its Graduation weekends.
Stanford OHS students get the best out of its virtual campus.
The Stanford effect can certainly make a student achieve extraordinary academic heights!
Stanford online courses are an ideal solution for high-quality fully loaded bundled education!
Suggested Reads:
10 best online high schools that you might be missing out on!