University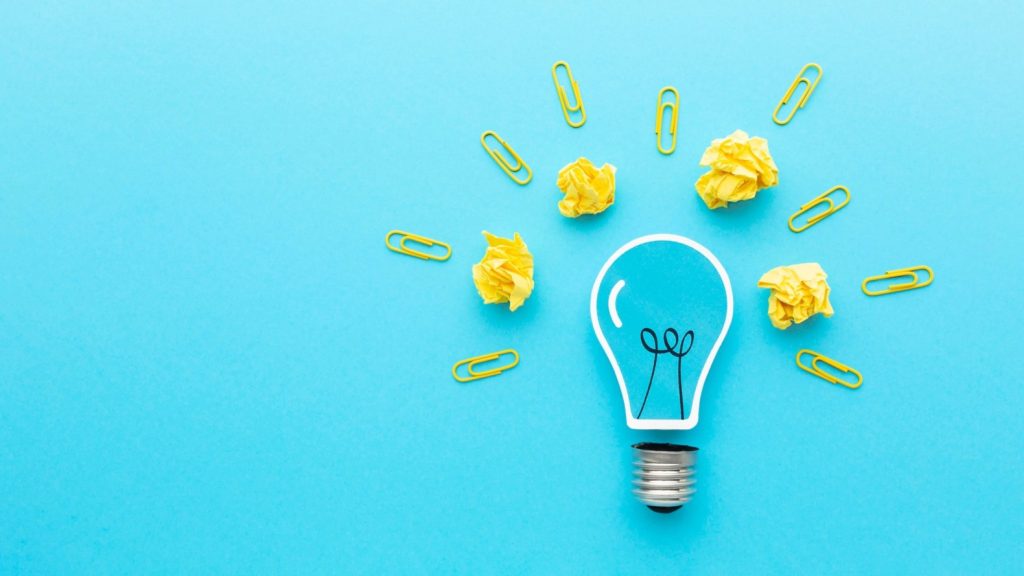 How Design Thinking is an integral part of Online Schooling?
Design thinking is the ability to come up with innovative solutions to a problem. It is a solution-based approach that helps in deriving creative solutions for a given scenario.
Today, the world's top leading brands utilize this approach to carry out effective market researches. Because it helps them to gauge the reasons behind the popularity of certain products. And they plan a way forward to beat the competition.
And these commercial and professional benefits of design thinking have made it a highly sought-after full-fledged career choice.
All these futuristic benefits of this methodology makes DESIGN THINKING EDUCATION an integral of the education process
Before we move on to the ways of promoting this innovative methodology, Let's comprehend the potential benefits of this approach-
1. Empowers students to strategize innovatively
Design thinking is a process to devise strategies after gaining a deep understanding of the scenario/problem. Hence, it facilitates the process of in-depth analysis for solution- finding. It broadens the scope of finding solutions to problems and develops a logical bent of mind through analytical thinking.
2. Encourages creativity
If we look at some design thinking examples for kids, we can easily link these to their enthusiasm and creativity. This methodology is based on divergent thinking. Because it works on the concept that there is no ONE PERFECT ANSWER for a problem. All in all, it means you can dive deeper to come with all possible innovative solutions.
3. Adds value to the student's learning
In today's 'Information Age' our education is no more restricted to the inculcation of fundamental literacy skills. We have now acknowledged the importance of 21st-century skillsets. And design thinking examples in education are perfect to sharpen the ax of our young learners. In the best online high school or a traditional platform, this methodology promotes lateral thinking. Which in turn triggers the learner's curiosity and allows him/her to think critically.
4. Broadens the knowledge base
Design thinking is best utilized in education in a collaborative learning environment. This helps students to discover some highly innovative thought processes, which helps in highlighting multiple perspectives for a given scenario. All this makes the learner more knowledgeable and motivates him/her to perform even better.
Online schooling focuses on improved teaching and learning processes Hence, This methodology is now an integral part of the instructional delivery at an accredited online school
This level of thinking needs a flexible learning environment that allows enough time, scope, freedom, and yet a structured approach towards problem-solving.
This freedom is the best experienced in an online school. Because it allows a lengthy asynchronous duration which is a pathway for independent learning.
Let's understand how this approach is implemented in an online learning environment?
Design thinking examples in education can include activities that are crafted to gather various insights for a particular problem. Broadly this approach has a sequence of steps as understanding a problem, brainstorming, designing solutions, presenting ideas, and looking for other ways or possible changes in the solutions.
Educators in an online school create activities that are related to real-world problem solving and allow out-of-the-box ideas freely in the group. They also make use of project methods mostly with middle and high schoolers.
This helps students to present their ideas better through a more structured presentation format. And mostly the teachers take up burning issues (like 'Global warming' 'Overpopulation' or 'Species on the verge of extinction') for innovative solution finding. The asynchronous duration is assigned to collate perspectives. And the learners present their findings during the virtual class.
Other than this, an accredited online school also makes use of the researched techniques like the 'entrepreneurial design thinking model'. This model has stages like preparation, imagination, development, and action. 
In short, a virtual learning environment creates an invigoration classroom that supports the idea of out-of-box thinking at each step. All these benefits of design thinking make this methodology an integral part of online education.
Benefits of design thinking instill the following desirable qualities in virtual learners:
Design thinking is not just useful in fostering creativity but also instilling values like acceptance and tolerance. It is a unique way of promoting cultural understanding. And makes the students more tolerant towards the ideas and feelings of others. This methodology is a great medium to instill the right confidence in learners. But at the same time helps them to refrain from arrogance by nurturing mutual respect.
Supports the idea of collaboration
This way of thinking creates a positive learning environment that supports collaboration at each step. This means that the learners act as responsible members of a group and learn some relevant team-building skills. This sense of cooperation also makes virtual school students more interactive. And they build strong relationships that help them even when the educator is at bay.
A deep analysis is possible only by understanding problems deeply. Hence, this approach helps students to empathize better and makes them more sensitive and compassionate towards others.
Supports actionable ideas
Design thinking examples in education prove the importance of brainstorming for solution-finding. And this thought-based effort leads to some great actionable ideas. This happens because of the structured ways of promoting this level of thinking. And it is the best planned and executed in the best online high school.
The modern-day education system focuses on a culturally responsive education model. And design thinking examples for kids are a step towards the realization of these broad educational goals. These thinking capabilities make these future workforce employees more tolerant and adaptable. These qualities improve the chances of surviving amidst competition. And prospective candidates with these qualities are welcomed into the workforce. All in all, the learner must have these qualities that make him/her capable of succeeding at the post-secondary level.
Final Thoughts
Design Thinking is a future-focused learning methodology that helps students to become more imaginative, creative, and rational with their thought processes. It is the cornerstone of success in the 21stcentury workplace. And one of the most valued skills in this digital age.
Online schooling perfectly nurtures these relevant skill sets in students through carefully planned strategies. And online learners graduate from these platforms fully ready to MAKE IT BIG!