Education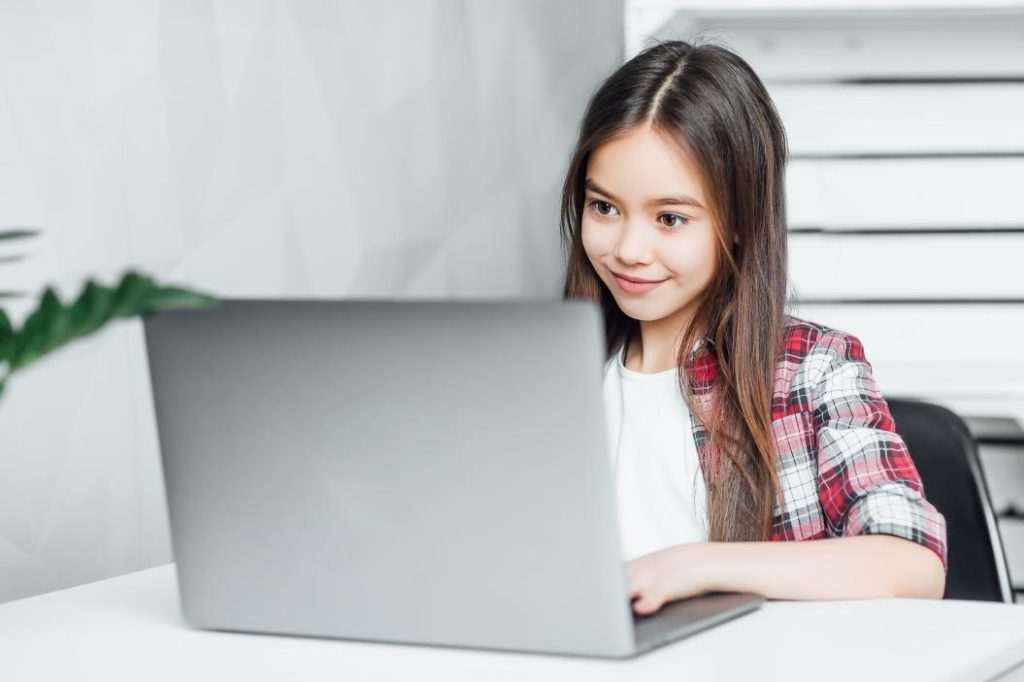 K-12 Online Schools: How Much Do They Cost?
Many parents have chosen to continue with online schooling despite the reopening of traditional schools. And the prime reasons behind the growing acceptance of virtual schooling are its flexible structure and reduced costs. Due to these student-centric designs, top online schools continue to offer accredited online programs globally to the students. And this educational choice continues to rank high among the preferred schooling choice.
Here's a look at the trends of virtual schooling in the past couple of years:
In the year 2019, a survey was conducted to gauge the effectiveness and popularity of digital learning tools. 63% of the survey respondents agreed (who were high school students) that they used these tools on a daily basis. Later during the pandemic, the dependence on virtual learning grew in leaps and bounds. And by the year 2020, 62.4% of schools were teaching students virtually.
How Much Is a K12 Online School?
An online school operates through a virtual learning management system. Students need a computer-device and an internet connection to carry on their studies in a virtual learning environment.
There are various reasons why the cost of an online school is lower than that of a traditional school.
Tuition Fee:
The cost of average high school tuition in the U.S.A is $33,610. And this does not include any charges such as technology, books, supplies, field trips, uniforms, and athletics, etc.
Coming to another schooling option that's equally legitimate to earn a high school diploma, an accredited online school. Some of the most credible virtual schooling platforms charge a highly affordable fee. A student can complete high school by paying a one-time fee of as low as $2900 (for a grade). Besides, these fees can be paid in easy installments as per the student/parent's preference. Undoubtedly this option promises good savings for the same quality education. And the best part is that a student can stay within the comfort of his/her home and yet avail the benefits of this new schooling medium.
School Supply Expenses
According to statistics, an average U.S household had to spend 848.9 U.S dollars in the year 2021 for school supplies. This cost is all-time high for parents/caregivers. As the same was 483.28 U.S dollars back in the year 2004.
In comparison with these traditional schooling expenses, online schools are quite cost-effective for students and parents. Through e-books, online repositories, virtual resources, and interactive videos, students do not need too many supplies like in a regular school.
Other Charges
Transportation, accommodation (in case of relocation due to a specific school preference), extra-curricular activity charges, and other miscellaneous expenses are also a part and parcel in traditional schools. However, in the case of an online school, the student escapes all of this through the home-based study option. The choices that parents make to help a child socialize with others are totally up to them. So they can always filter their options and choose places for recreation like social gatherings, clubs, parks, homeschooling groups, etc. Parents do pay for these socializing opportunities. But again, it can be planned and managed according to the family's individual preferences and financial budgets. Typically, an accredited online school does not interfere or dominate in any of these activities. So there's more convenience for parents in planning their child's education.
All in all, the structure of an online school brings down all these costs to the minimum, thereby making quality education all the more affordable for students.
Other Aspects of the Schooling Cost
While a traditional school operates through a regular design, a virtual school has a different structure. In some of the best online high schools, students can pay extra for additional live sessions (conducted by teachers). Moreover, they can also enroll in courses like Advanced Placement, honors, etc. again by paying the charge for the particular course over and above the regular program fee. Similarly, course extension fees, transcript, and diploma charges etc. need to be paid by the students as per their requirements.
Now that the charges are quite clear to us, let's take you through the process of enrolling in an accredited online school
Most top virtual schools connect with the prospects through the request raised at their official website. You can visit the website of the virtual schooling platform and scrutinize its offerings to draw comparisons with other shortlisted competitors. Once you select the right online school, raise a request to interact with the specialized team of the particular school. You can clarify your doubts and enroll in the program as per your requirement. This is also a good opportunity to take a full-fledged inside view of the virtual learning platform and its sample resources.
Meeting the Right Academic Needs Is Now Easier!
The representatives of accredited online schools are experts in online pedagogies. And they can help you in weighing the pros and cons of the school for your child. If you do not wish to rely solely on the team members of an online school, do check out the reviews shared by parents/guardians, and students on various platforms. You can validate this information with the one that is shared during the virtual tour. And this will help you to make a wise move while selecting a dream school for your child.
Financial Planning Is Important at This Stage
Post the pandemic, students and parents are on a look out for the ways to reduce the financial burden of traditional schooling. While the world battles with the recession impact in its recovery phase the need for alternative educational choices is felt like never before. In terms of the tuition fees and the other reduced expenses, online schooling is a life-changing choice for students who find it difficult to bear the cost of their school education each year.
In the past couple of years, there is a spike in the rate of youth employment. And in 2021, the youth labor force grew by 2.4 million which is equal to 11.7%. High school and college students prefer taking up summer jobs. Hence, enrolling in a virtual school is a perfect move for students in the present times. As not just a cost-effective educational choice, but also great value addition to their resume!