University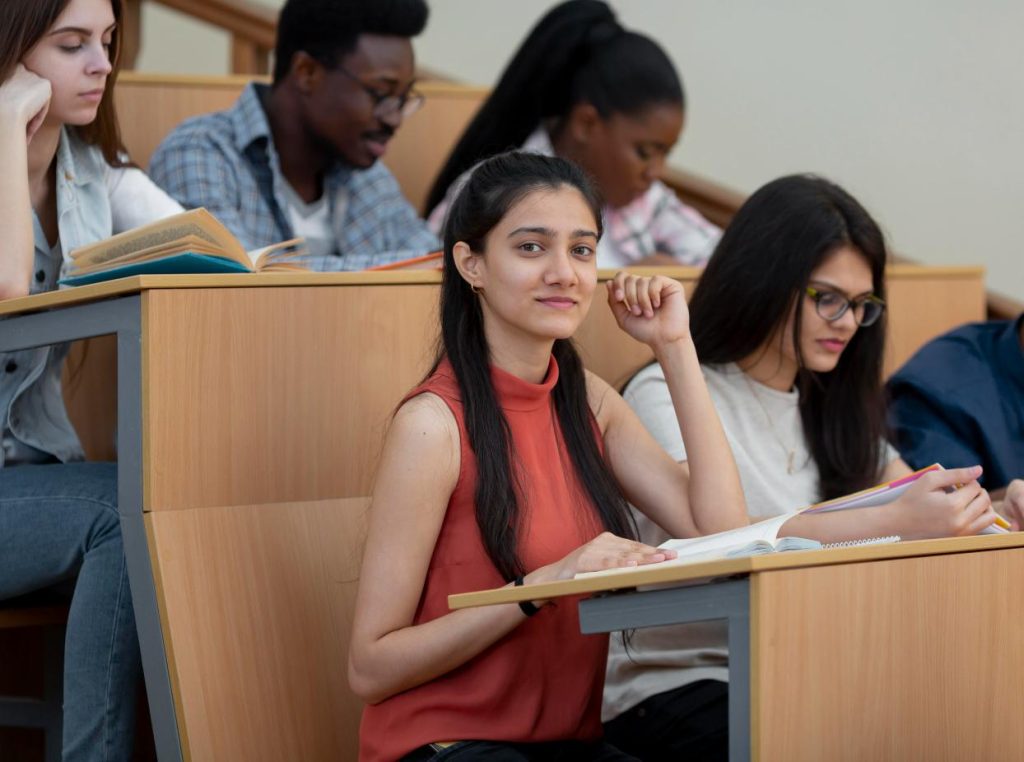 10 Things Employers Think About Your Online Degree
There are several advantages of online degrees. And most of these are readily acknowledged
by degree seekers and stakeholders. For many students, the flexibility of online programs
overrules the choices of traditional learning. But for many others life circumstances leave no
scope but to choose online learning. In any case whatsoever a student must know the realities
of online education. And what employers really think about these degrees in this day and age.
Let's discuss these possibilities today:
Here's a list of the top 10 things that employers think about your online degree:
1. Skills for the Workforce
With online education, students have the advantage to carry out their studies independently,
collaborate with cross cultural peers and regulate their schedules as per their liking. All this
allows more control over one's learning. And this eventually helps in developing skills for work
and life. Online learners are believed to be better with time management, possess transferrable
soft skills, and are more independent in managing their tasks. These skills are highly relevant to
the workforce. Hence employers do gauge these skillsets before hiring a person with an online
degree.
2. The Actual Value of Degree
It is a fact that most employers consider online degrees at par with traditional ones. And the
most obvious reason behind accepting an online degree is often its accreditation. As long as an
online degree is accredited through a valid agency, it is likely to be accepted by employers. In
other words, an online degree commands the same respect if it is from an accredited institution.
Employers might choose to cross- check/validate the accreditation. But once this is done, it is
no more a puzzle for them.
3. Reasons for Taking Up Online Learning
A student might have his/her own reasons for choosing online learning over traditional
institutions. Hence, an employer might always come up with questions related to making this
choice and the potential impact of these reasons on the prospective candidate's professional life
in the future. In the past couple of years, the pandemic has been a big reason for switching to
online schooling/college, etc. However, the actual reason for this preference might vary from
person to person.
Some quick facts before we proceed with the next set of points:
♠ Due to the pandemic, there has been a stupendous growth in the number of students
opting for online degrees or distance learning. As per sources, only 17.5% of students
opted for an exclusively distance learning course. This figure increased to 45.5% in the
year 2020.
♠ Some of the best institutions reportedly had almost 50% of their enrollment through the
online mode.
4. Gauge the Advantage That Can Work for Them
An online learner can certainly contribute to the organization in a number of ways. An employer
might probe how the skills acquired through online learning made the candidate more
resourceful and collaborative. The employer might think about the ways in which the candidate
can utilize independent working habits and digital skillsets for the organization. This can
certainly give an edge to the candidate.
5. Doubt the Candidate's Abilities to Multitask as a Team Player
While many employers can prefer the skills acquired in an online learning environment, others
can completely write it off. Despite the spike in the number of online learners across the globe,
opinions can still vary. Online learners can be considered inferior in terms of socialization skills,
teamwork, and multitasking etc. The candidate should always be prepared for any such
questions in case the employer does not rank an online degree at par with the one earned
through a traditional institution.
6. Experience and Background
While considering a candidate with an online degree, the employer might give more importance
to the previous experience of the candidate. A relevant experience in the same or similar field is
self-explanatory for many employers. Students who take up online education for career
advancement and gain experience with jobs simultaneously have an edge over the others.
Because a degree that is obtained online with relevant experience is likely to be preferred over
inexperienced or less experienced candidates.
7. Advanced Technology Skills
Technology skills are a must to succeed in this digital era. Skills like drafting e-mails,
messaging, collaborating in an online setting, etc. can be an added advantage. Most
organizations look for tech-savvy employees in this dynamic post-pandemic world. And online degrees are ideal to sharpen these relevant skills and prepare candidates as per the demands
of the global workforce.
8. Partnerships and Other Participation
Mentoring programs, projects, hands-on experiences, etc. are some of the advantages
associated with online institutions. Employers generally attach importance to these building
tangible skills. So you must be ready with all this information that can make your online degree
more notable (through partnerships and other such details).
9. Can Probe the Other Experiences More
An employer might just be more interested in knowing about the other qualifications, education,
and opportunities to develop skills while considering a candidate with an online degree. This can
be an opportunity for the candidate to elaborate and connect different experiences and skills
mentioned in the resume. Some employers might choose this route to understand the actual
potential of the candidate even if they are convinced about the online degree. A candidate need
not present too many explanations. Instead, only a couple of points can pass the right message
and prove him/her worthy to join the organization.
10. Probe Career Aspirations
Many students who wish to opt for a career change or look for career advancement take up
online learning. An employer might look for the suitability of the candidate and the mental
stability to stay and grow in a particular industry. Some employers are not familiar with online
degrees as much as they are with traditional ones. So they might connect the dots to find out
how exactly an online degree holder is suitable for the particular profile.
Final Thoughts:
An online degree can help you prove your merit and get your dream job!
But at the same time, you might come across some employers who still prefer traditional
degrees over online ones. In any case, whatsoever, your presentation legitimacy of
qualifications, and the skills acquired can always prove you worthy for a profile/position.
After all, employers look for candidates who can contribute to the growth of the organization. So
long as you are GOOD ENOUGH, YOU WILL BE ABLE TO MAKE IT!